Info:
First click may open some ads. We know ads can be a pain, but they are our only way to maintain the server. Your patience is highly appreciated. Thank You!
How to Watch : All Movies and TV Show have embeds, just press Play in the middle of the video. If the main embed "Does not Work" or it was "Removed" you need to click "Report" and send us a note with the problem. We will try to re-upload or fix the problem as soon as possible.
Cooking on High 1x7
Wake and Bake
Cashew butter and bacon launch the judges into herbal heaven in this savory breakfast battle pitting French toast against skewered chicken and waffles.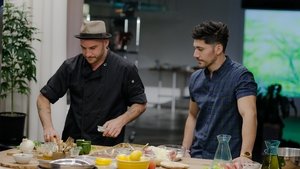 Jun. 22, 2018