First click may open some ads. We know ads can be a pain, but they are our only way to maintain the server. Your patience is highly appreciated. Thank You!
If you get Openload Video Ads, just Refresh the page to SKIP the Ads. Also if you have questions you can visit our FAQ here :
Frequently Asked Questions
Video Sources
55 Views
Riverdale 3x8
Chapter Forty-Three: Outbreak
On the road and running out of places to stay, Jughead and Archie head to Toledo to visit Jughead's mother Gladys and sister Jellybean. Back in Riverdale, Betty inches closer to uncovering the truth about Griffins & Gargoyles, while Veronica and Cheryl take on Hiram, Hermoine and Penelope after more students fall victim to seizures.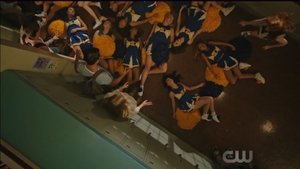 Dec. 12, 2018