First click may open some ads. We know ads can be a pain, but they are our only way to maintain the server. Your patience is highly appreciated. Thank You!
If you get Openload Video Ads, just Refresh the page to SKIP the Ads. Also if you have questions you can visit our FAQ here :
Frequently Asked Questions
Video Sources
87 Views
Single Parents 1x7
They Call Me DOCTOR Biscuits!
When Graham and Rory are cast in their school's production of "Grease," with Graham as the lead and Rory with a lesser known part, Poppy and Angie get involved and try to appeal to the drama teacher, Dr. Biscuits, to make changes. Meanwhile, Will is not ready to tell Sophie that he's seeing Dr. Dewan, so against his better judgment, he takes Douglas' advice and lies to Sophie.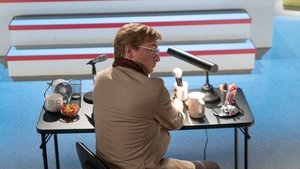 Nov. 07, 2018