Info: If the first embed link is not working please select " Multiple Embed Servers ". A new player will load and you can select from different servers by clicking the blue button on top right corner of the player.
The Simpsons: 30x13
I'm Dancing as Fat as I Can
Homer angers Marge by binging their favorite show without her, and has to pick up a new skill in order to make amends. Meanwhile, Bart prepares to compete in "Krusty's Holiday Trample".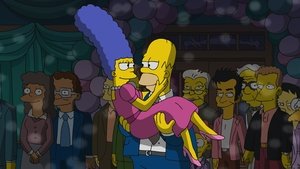 Feb. 10, 2019