Info:
First click may open some ads. We know ads can be a pain, but they are our only way to maintain the server. Your patience is highly appreciated. Thank You!
How to Watch : All Movies and TV Show have embeds, just press Play in the middle of the video. If the main embed "Does not Work" or it was "Removed" you need to click "Report" and send us a note with the problem. We will try to re-upload or fix the problem as soon as possible.
Wrong Man 1x1
Evaristo Salas: The Letter
At just 16-years old, Evaristo Junior Salas was sent to prison for three decades for a crime he says he did not commit. A team comes together to investigate whether Salas was brought to justice or railroaded by the system.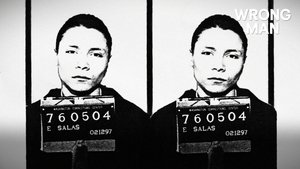 Jun. 03, 2018
Wrong Man season 1