First click may open some ads. We know ads can be a pain, but they are our only way to maintain the server. Your patience is highly appreciated. Thank You!
If you get Openload Video Ads, just Refresh the page to SKIP the Ads. Also if you have questions you can visit our FAQ here :
Frequently Asked Questions
Video Sources
56 Views
Ashke 2018
Jul. 27, 2018
India
124 Min.
N/A
Synopsis
Pamma is struggling with reconciling his life as an ex star Bhangra dancer with little hope in his current life of petty jobs, living in Canada. He has lost almost everything until an unexpected turn in his life helps him to uncover the emotions he has stored since he was a star dancer. Pamma's passion is reignited in more ways than one.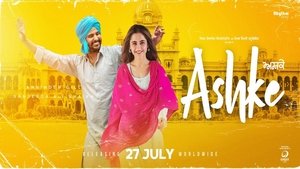 IMDb Rating 9.1 69 votes
Similar titles