Info: If the first embed link is not working please select " Multiple Embed Servers ". A new player will load and you can select from different servers by clicking the blue button on top right corner of the player.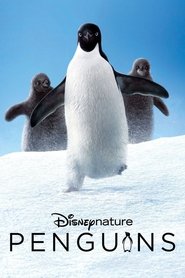 Penguins 2019
For Steve, his adventure isn't all black and white.
Apr. 17, 2019
USA
76 Min.
G
Synopsis
The story of Steve, an Adélie penguin, on a quest to find a life partner and start a family. When Steve meets with Wuzzo the emperor penguin they become friends. But nothing comes easy in the icy Antarctic.
IMDb Rating 6.8 596 votes
TMDb Rating 7.9 5 votes
Director
Cast