Info: If the first embed link is not working please select " Multiple Embed Servers ". A new player will load and you can select from different servers by clicking the blue button on top right corner of the player.
To us, From us 2018
A letter from ourselves in the future.
Mar. 07, 2018
China
102 Min.
Synopsis
Class 18, the notorious yakuza class in Wutong Middle School received a letter from their future selves one day. The letter accurately predicted what would happen to class 18 during their high school years, and asked the students to complete three impossible missions to save their sick math teacher. To avoid the misfortunes written in the letter, the bad kids called a truce and gradually developed a heartwarming relationship with the Math teacher on their journey to shift the track of history.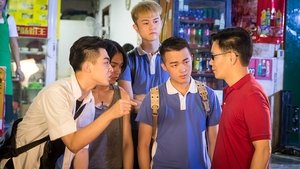 Original title
To us, From us
IMDb Rating 8.3 6 votes