Info: If the first embed link is not working please select " Multiple Embed Servers ". A new player will load and you can select from different servers by clicking the blue button on top right corner of the player.
Ultraman R/B The Movie: Select! The Crystal of Bond 2019
Are you Ultraman? Or are you Katsumi Minato?
Mar. 08, 2019
Japan
PG
Synopsis
The mysterious Ultraman, Tregear, has suddenly appeared in Ayaka City. Tregear asks what one would do to make their dreams come true, prompting Katsumi to search for his own dream. As a monster appears for the first time in a year, Ultraman Blu and Ultraman Rosso are joined by Ultraman Geed to face off against this new threat. Walking towards their dream with the heart of the Minato family in hand, Ultraman Gruebe is born.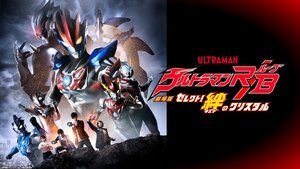 Original title
劇場版 ウルトラマンR/Bルーブ セレクト! 絆のクリスタル
TMDb Rating 5.5 2 votes